WORKSHOP
Pratt Institute, New York
3 July - 1 August 2010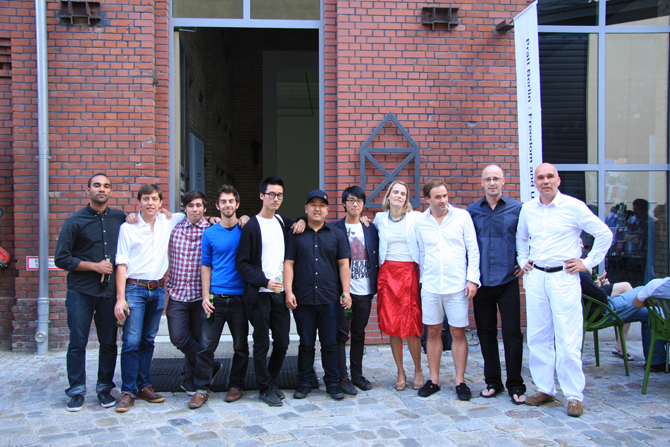 Unity and Freedom Memorial Germany

Pratt Berlin is an international summer program at Pratt Institute, School of Architecture. This summer Aedes Network Campus is hosting Pratt Berlin at their studios on Pfefferberg, Berlin.

On 9 November 2007, the German parliament, the Bundestag, decided that the Federal Republic of Germany would erect a Memorial to Freedom and Unity in remembrance of the peaceful revolution in the autumn of 1989 and the reinstatement of Germany's national unity.

In a broad philosophical context, the idea of unity and the idea of freedom are abstract projections that lie mostly dormant and erupt unexpectedly into isolated spurts of bravery. The events of 1989 are one of such occasions, where the People managed to manifest their spirits in one heretofore impossible outcome: the fall of the Berlin wall.

With the New York group comprised of Korean and American students, Jonas Coersmeier and Gisela Baurmann aim to make a constructive and critical contribution to the ongoing Unity Memorial discussion. The formulated vision addresses a broad notion of unity - in the German as well as global context.

In a speculative investigation of memorial locations and through an immersive concept, they strive to find a positive expression for multi- and social media that places Berlin and its memorial as one within a global context of contemporary metropolises.